As a parent, nothing brings more joy than celebrating your little one's special milestones. However, when faced with allergies and eczema, finding a safe and delicious birthday cake can be a challenge. We understand the struggles of catering to dietary restrictions while ensuring a delightful experience. Here is a little story behind our range of eczema-friendly baby birthday cakes.
A Journey of Allergies and Eczema
When my daughter was born, we discovered she had several allergies, including eczema. It was a challenging time, as we had to navigate a world full of potential triggers and constantly monitor her diet. Eczema, characterized by dry, itchy, and inflamed skin, can be exacerbated by certain foods and environmental factors. Eggs were among the culprits that worsened her condition.
Amidst this journey, we were determined to create a memorable birthday celebration for our little one. We realized that we weren't alone in facing this predicament. Many parents struggle to find suitable birthday cakes that meet their child's dietary restrictions, especially for those with eczema. It became our mission to provide a solution that would bring smiles to both children and parents alike.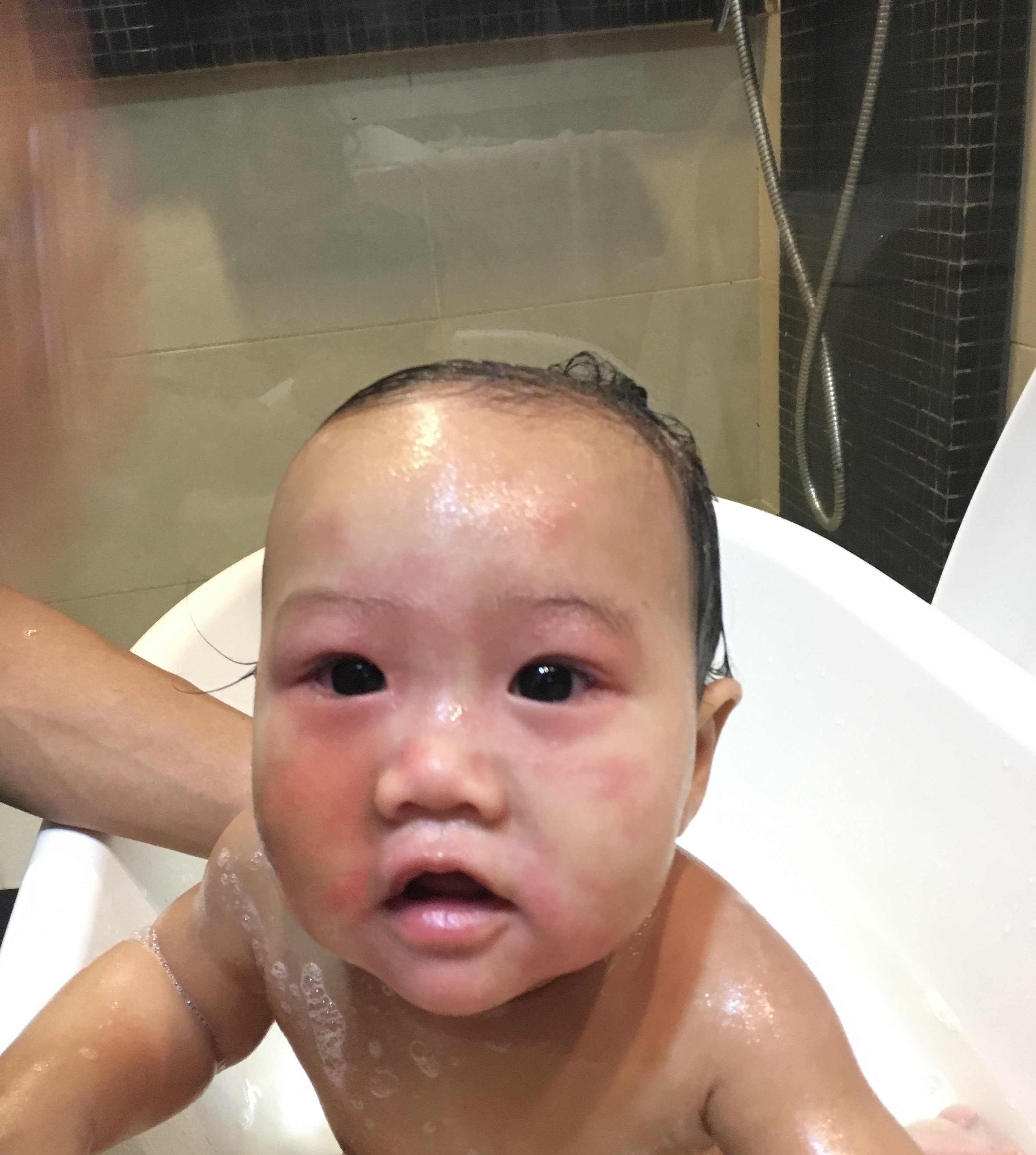 Eczema-Friendly Baby Birthday Cakes: A Delicious and Safe Delight
My daughter was really the inspiration for us to offer a range of eczema-friendly baby birthday cakes. Our cakes are not only vegan, which means they contain no dairy or eggs, but they are also free from refined sugars. We understand the importance of avoiding common triggers that can affect eczema-prone skin.
Our selection of flavors includes vanilla choc chip, banana strawberry, apple pie, and berry tang. Each cake is curated to bring some light profile flavours and incorporating their first baby food into the cakes . We use quality ingredients and focus on flavors that your little one can safely enjoy.
What sets our eczema-friendly baby birthday cakes apart is their versatility. They can be enjoyed by both children and adults, making them perfect for family celebrations. Whether it's a first birthday or a milestone moment, our cakes are designed to be inclusive, ensuring everyone can savor the joy of the occasion.
When you have the time to check out our baby birthday cakes here. We hope that you will find something up to your liking!
Related products