At BakedKL, we believe that indulging in desserts should never compromise your health or dietary preferences. That's why we take pride in offering a delightful range of healthy cakes, ensuring that every bite is not only delicious but also nourishing as possible.
Whether you're looking for vegan, gluten-free, or sugar-free options, our diverse cake selections cater to your specific needs. Let us guide you through the process of shopping for healthy cakes at BakedKL, making your cake-buying experience enjoyable and hassle-free.
Snack Cakes - A Perfect Treat for 1-2 Pax
For those seeking a small yet delightful gift, our Snack Cakes collection is the perfect choice. These 3.8" two-layer semi-naked cakes come with a simpler flavor profile, featuring our bestselling flavors. You can even attach a personalized sticker note to make the gift even more special. Each Snack Cake comes with a charming wooden spoon, adding a touch of cuteness to your thoughtful gesture.
Baby Friendly Vegan Cakes - Wholesome Treats for Little Ones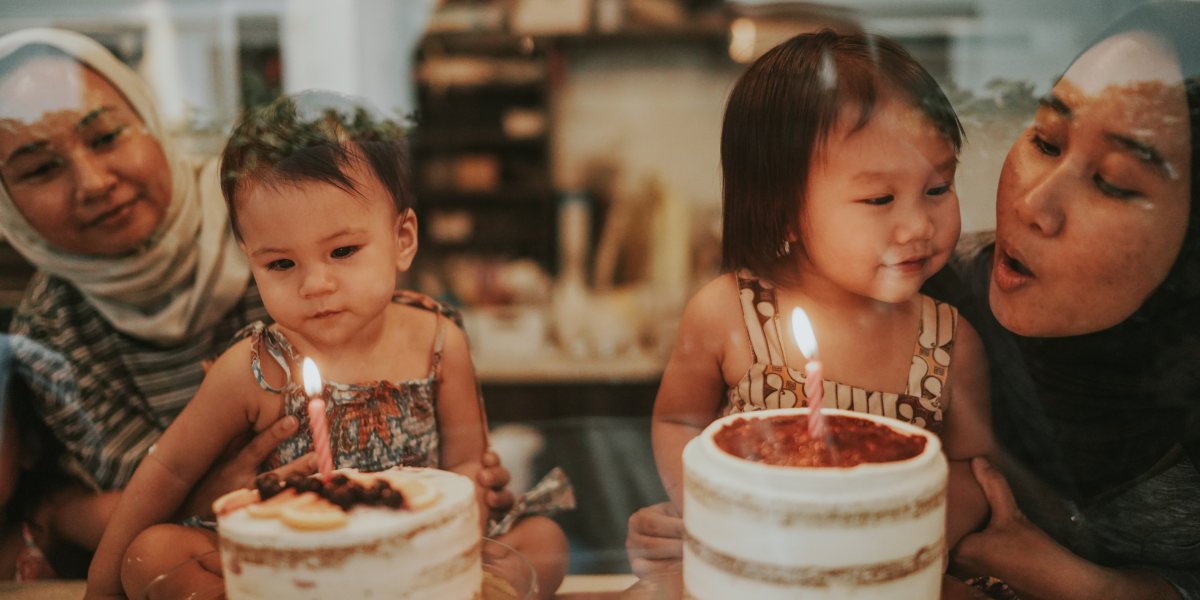 When shopping for your little ones, explore our Baby Friendly Vegan Cakes range. These cakes are not only vegan hence dairy-free, egg-free, refined sugar-free, but also can be made gluten-free. As an added bonus, they are also no added salt, nut-free and free from vegan honey. With lighter flavor profiles, most of these cakes are fruit-based, perfect for introducing your little one's taste buds to their first delightful cakes.
If all you need is just vegan or vegan gluten-free cakes, feel free to browse under Vegan Cakes for regular vegan cakes with more intense flavours.
Sugar-Free Vegan Cakes - A Healthier Sweetness
If you or your loved ones prefer sugar-free options, our Sugar-Free Vegan Cakes are an excellent choice. These cakes are not only vegan and can be made gluten-free, but they are also sweetened with Lakanto sweetener, made from the monk fruit. We do, however, advise that Lakanto may produce a slightly different texture and taste compared to traditional sweeteners. If you are strictly avoiding sugar, this range is an ideal option for you.
Some of our customers reported back with no sugar spike yay! Did You Also Know? No Added Sugar in Our Creams!
Shopping for healthy cakes at BakedKL is a breeze! Simply click on your desired ranges from above, such as Snack Cakes, Baby Friendly Vegan Cakes, or Sugar-Free Vegan Cakes. From there, choose your preferred design and flavor. Our photo slider allows you to view the cakes and color options for your cream.
Select the size, flour options, and any other customization you desire. Detailed descriptions and ingredients are listed under each product to ensure you make an informed decision.
Your satisfaction and well-being are our top priorities. If you have any concerns about allergies or cross-contamination, please read our FAQ and Kitchen Space Disclaimer before making your purchase. We are dedicated to providing a safe and delightful cake-buying experience for all our customers.
Start your delightful cake shopping journey at BakedKL today and savor the goodness of healthy, allergy-friendly, and scrumptious desserts. Happy browsing!