Yes, we are launching our vegan cakes and gluten free cakes soon! To celebrate, we are hosting an event called Twist for Treats with Rawsome!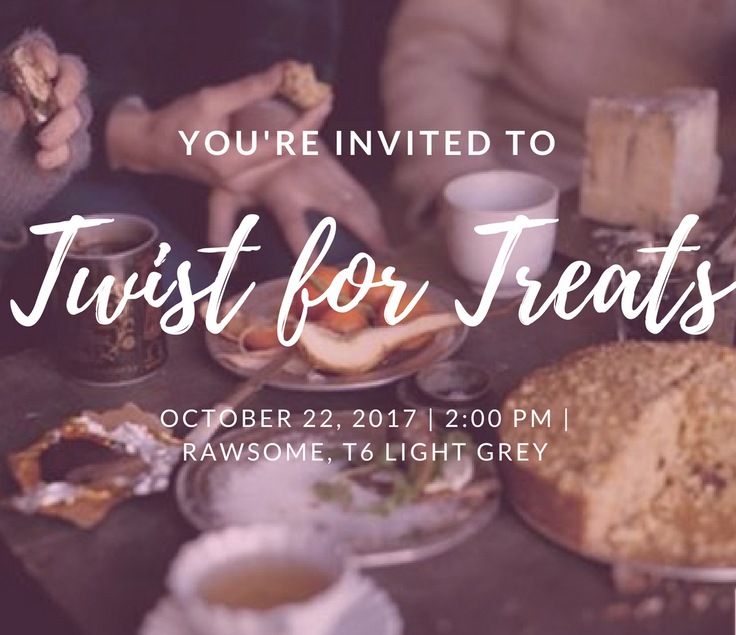 Earn some treats with a de-stressing session of Yoga while giving back all at the same time Pump up your day with a Vinyasa Flow session with Claudia Gallo who will help you increase your core strength, and improve your energy flow and circulation.
Then, post-class, refuel and enjoy a casual tea party featuring our new line of vegan cakes and gluten-free cakes. Together, with some of our signature desserts spread, treat yourself and mingle in a casual communal dining setting.
10% of your purchases go to our 2017 beneficiary, Women Of Will. They transform the lives of disadvantaged women and their communities through micro-credit financing combined with an Entrepreneurial Development Program.
So what do you say? Interested?
The ticket is priced at RM30/pax or RM55 for 2 pax
Venue: Rawsome T6 Light Grey Sungai Buloh
Time: 2pm - 4.30pm
Date: October 22nd, Sunday
Spaces are limited so better book your slot fast. Email us at [email protected] or message us through our social network sites to purchase. Don't forget to bring your mats!
Get your friends together and treat yourselves.
Sweat it out.
Treat yourself.
Give back.
and receive a goody bag!
Thank you for your support!
Originally published on 9/29/2017
#claudiagallo #vinyasaflow #yoga #rawsome #rawsomemalaysia #t6lightgrey #teaparty #bakedkl #dessert #glutenfree #vegan #heatlhycakes #womenofwill #charity #yogaevent